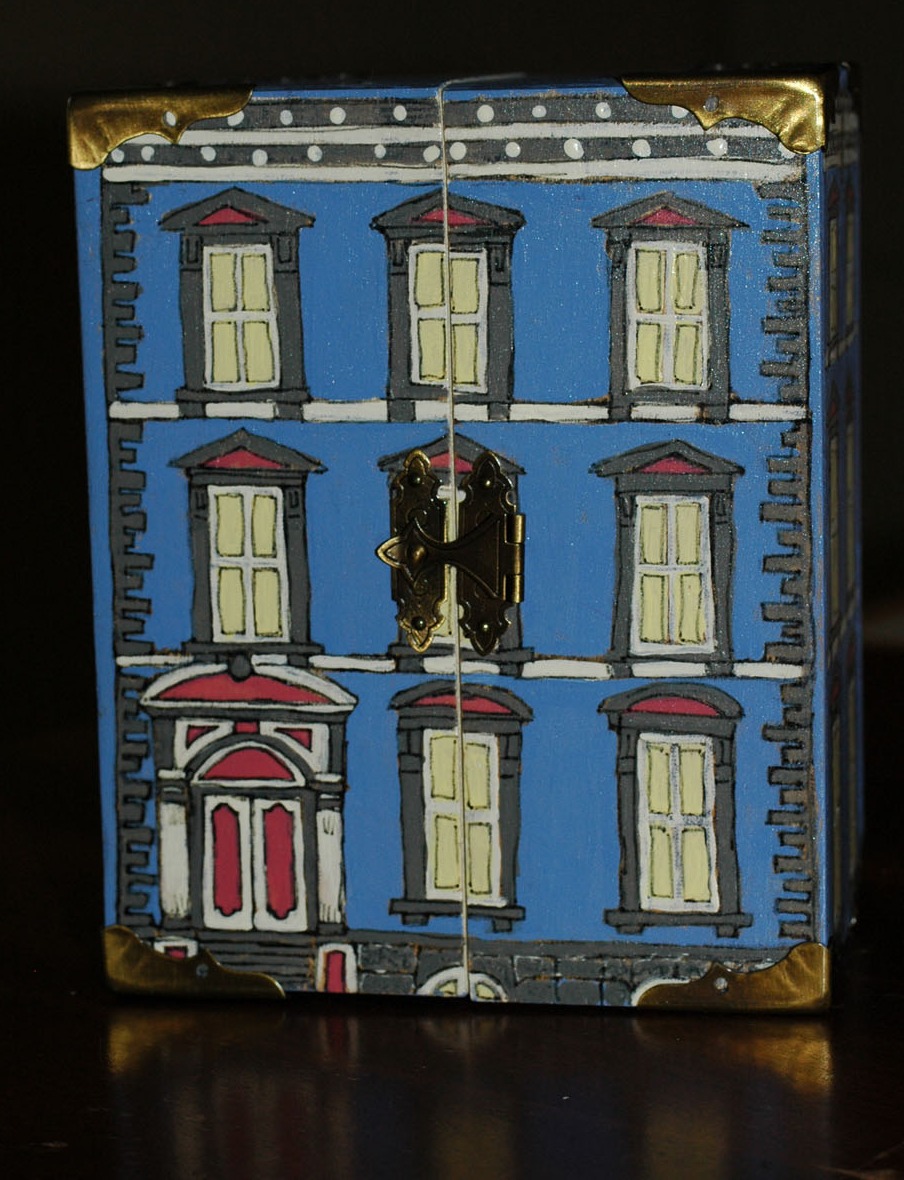 There are many ways to display and also keep compact the space our "toys" use. Dressing little dolls is what I do, but I wanted a cute way to display the little girl and her dresses and toys. What better way than a closet. Though new to paints and wood, I was still able to create this tiny house painted box. I can imagine so many more ways today since I have learned more about painting and decoupage. Put those scrapbooking skills to use as well. To the left the box is closed and see the little girl and her finery when the box is opened.
To see all the little dresses, visit the gallery on my website
minipatterns.com
or follow this link right to my Gallery:
Kathi's Gallery
. The box is around 6" tall, the little doll around 4".