I am thrilled that my daughter Natalie, 3-1/2 is showing and interest in dolls. She currently has an Ariel doll that she can bring in the tub with her. Long flowing red hair that we can comb and braid. So I figured that this would be the Christmas that I can get her a Barbie. I had a Barbie when I was a little girl that my Mom and Grandma sewed clothed for. I used to love dressing and redressing her in all her outfits. Originally I was a bit hesitant to buy her a Barbie considering the body image is so distorted. I actually started to look for the chubby version of Barbie. But I do not think they make them anymore. I thought Emme was going to be a Robert Tonner doll. But they are kind of expensive, not really a play doll for a little girl. I started on the Mattel sight and was HORRIFIED at how barbie looks, how she is dressed. OK...is Barbie a Hooker? I do not want my daughter to want to wear bippy tops and mini skirts like her Barbie. This picture is the sweet looking one.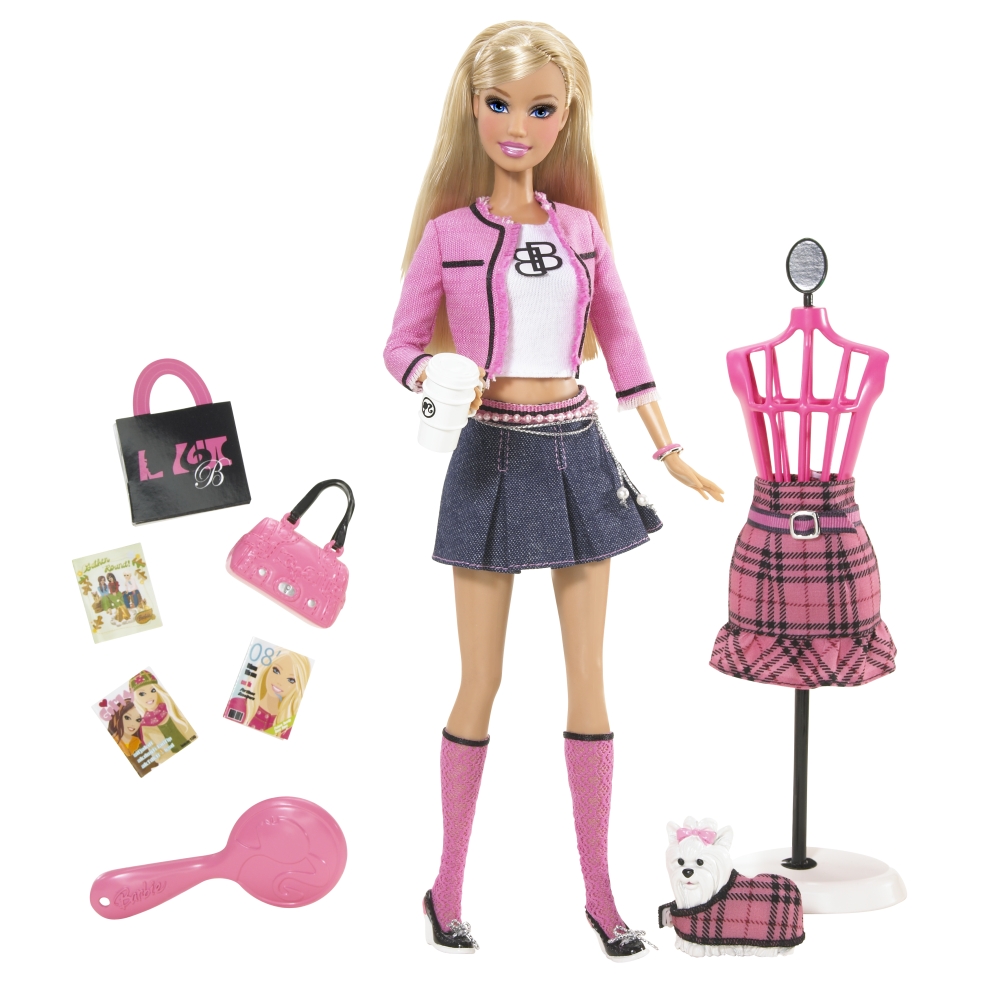 After further searching I found this one. It is Twilight Bella Swan Barbie. I do not know who the character is...but at least she looks kind of normal, even though the jeans are skin tight.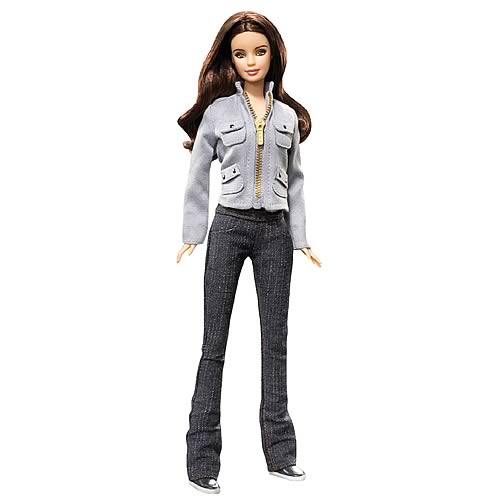 I then went to look for Barbie patterns. They do not make them like they used to. And the clothes they have for sale are once again HORRIFYING! So I trudged over to Ebay. Just 1 vintage Barbie pattern was going to $7 plus shipping. Then I found this wonderful CD of vintage Barbie patterns that are classic and I know with styling I can make them modern. I am soooo excited!! I think I will have more fun than she will for a while. But I plan on teaching her how to sew so she can make her own fashions.