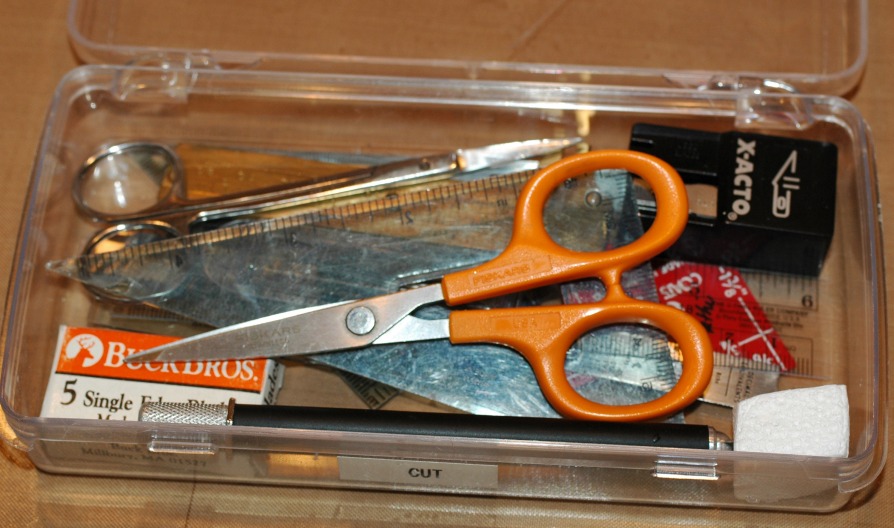 Cut. I think "cut" is pretty self explanatory but it can be expanded on. Remember the rule, "Measure twice, cut once!" Fits anywhere and especially in sewing and miniatures. So, within cut I have rulers as well.
Let's talk cutting first. I do not put my sewing scissors here. These are paper and other scissors only. The first pair is a good pair of scherenschnitte scissors, (little paper cuttings and silhouettes), a good pair of paper cutting scissors and an Xacto knife with fresh blades. These are the must haves in miniatures.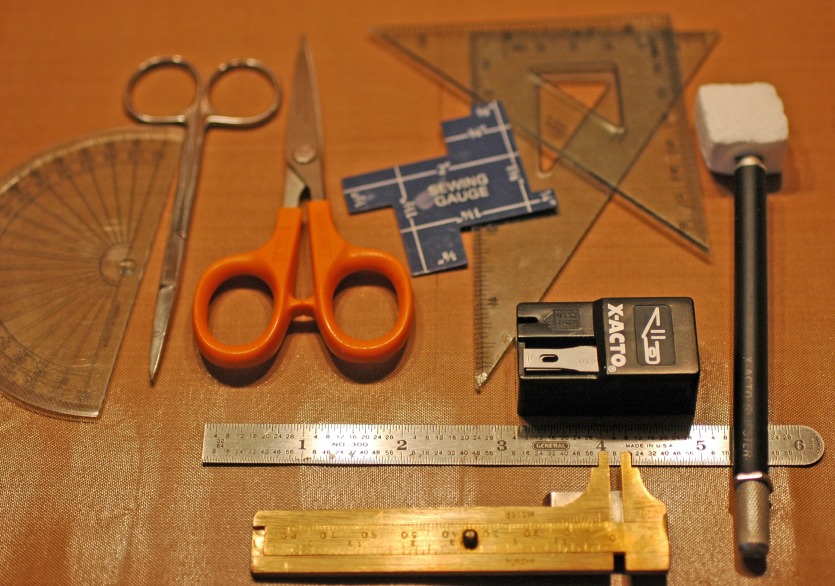 The rulers are simple ones as well. A nice metal 6" ruler in metric and English, not pictures is also a transparent ruler, a couple of squares and a compass. The little blue ruler is one ingenious little measuring tool. Each side is broken up into measures of an inch and can be quite useful. Plus, it fits in a small space!
I also keep a fine set of calipers handy. I use this a lot in working with metal.
Kathi