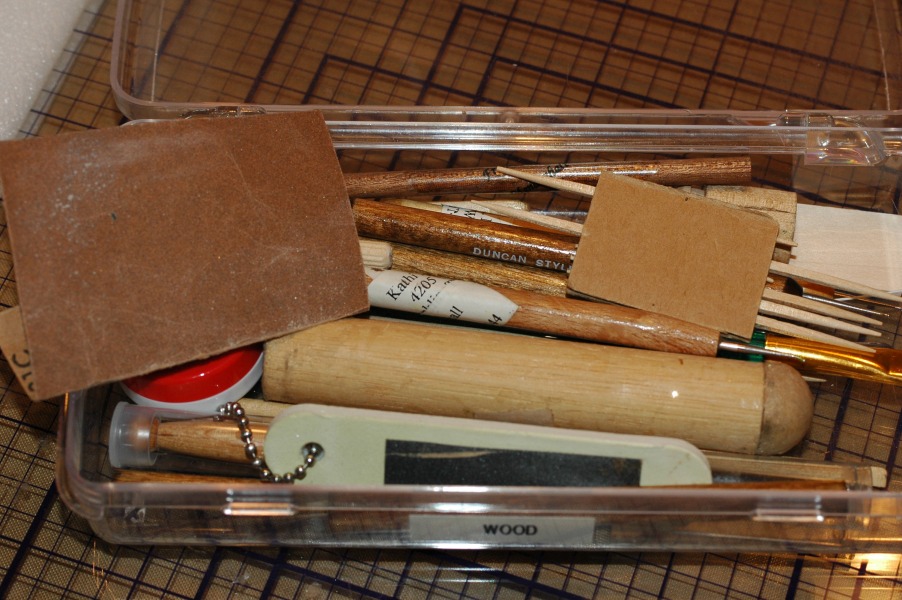 Wood. Today we talk about the box named wood. This is really a catch all for things with wood handles, but there are some tools for working with wood as well.
My favorite tools for wood are shown here. The 5/8" dowel and 3/4" dowel both have a half ball on the end as well. These are used as guides and shapers to make miniature hats. Hat forms, I should say.
The travel nail file and sand paper are for wood finishing. The three dark wood tools in the center are a rose tool, a combination rose tool and ball stylus and a needle tool. I have been asked many times how I keep white items clean while working on them and my response is the needle tool. I can use it to place or spread glue, poke things in place, tame feathers and ribbons and many more uses. I think it is my favorite and most used tool after scissors and tweezers.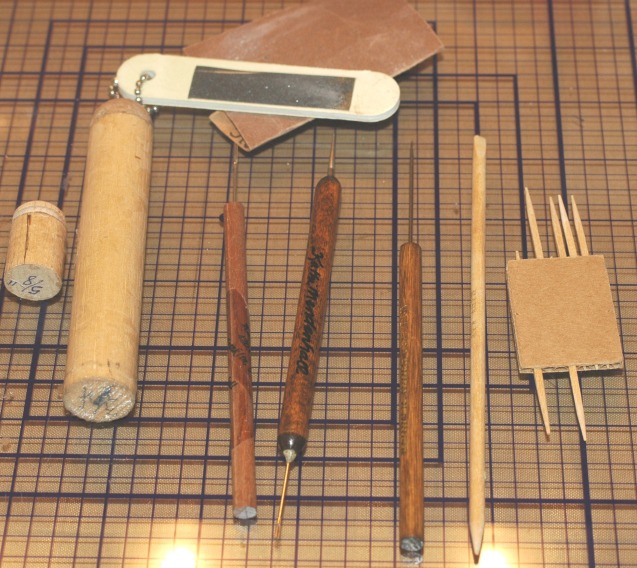 Finally, the right side shows an orange stick and strange little tool of toothpicks and corrugated cardboard. The cardboard holds the toothpicks in place and the distance between the two is used to help make bows in a consistent size. This too is a tool I created from some one else's wonderful imagination. I did not have the space for a comb or other methods. I like this one.
Also in the box you will notice more tools, however they are more than likely doubles and varying sizes of the ball stylus.
Kathi