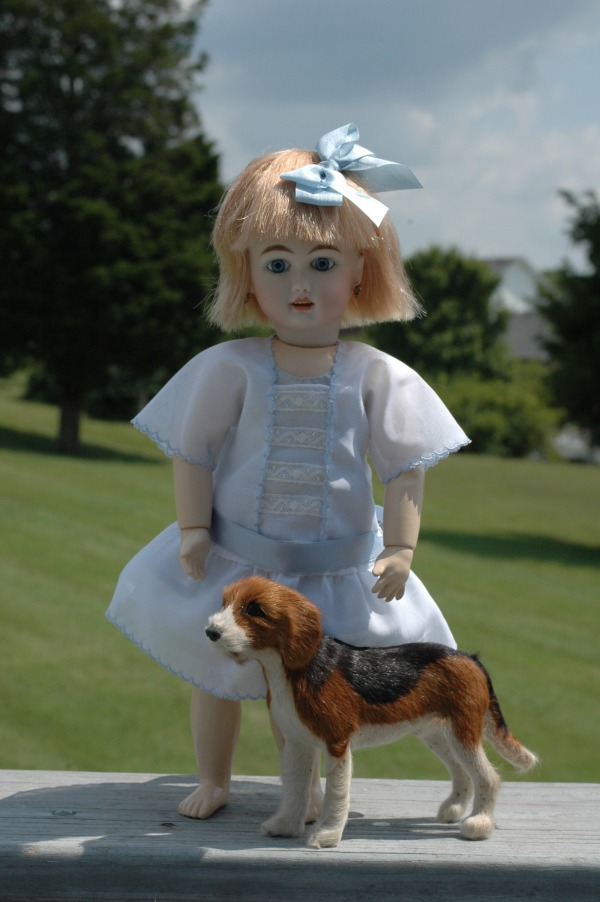 This is my Bleuette and her dog. You saw the mini Bleuettes the Lucie Winsky makes in the article on Feb 12, 2008. Now is a full size Bleuette reproduction that I love to play with. She is enjoying the sun in her cotton frock enjoying the warm summer day with her best friend.
Kathi
Who is Bleuette?
Bleuette was born in France in 1905 as a premium for little girls who bought a subscription to "La Semaine de Suzette," which was a popular magazine for French girls. The magazine offered Bleuette to all subscribers, and promised patterns for her in each issue. The magazine publisher ordered the original batch of dolls from SFBJ (a French doll company which included the remnants of such famous doll companies as Jumeau) and Bleuette was born.
The initial batch of dolls all had bisque heads and fully-jointed composition bodies. The doll was always 27 cm in height. It was very important that all Bleuettes were the same height and had basically the same body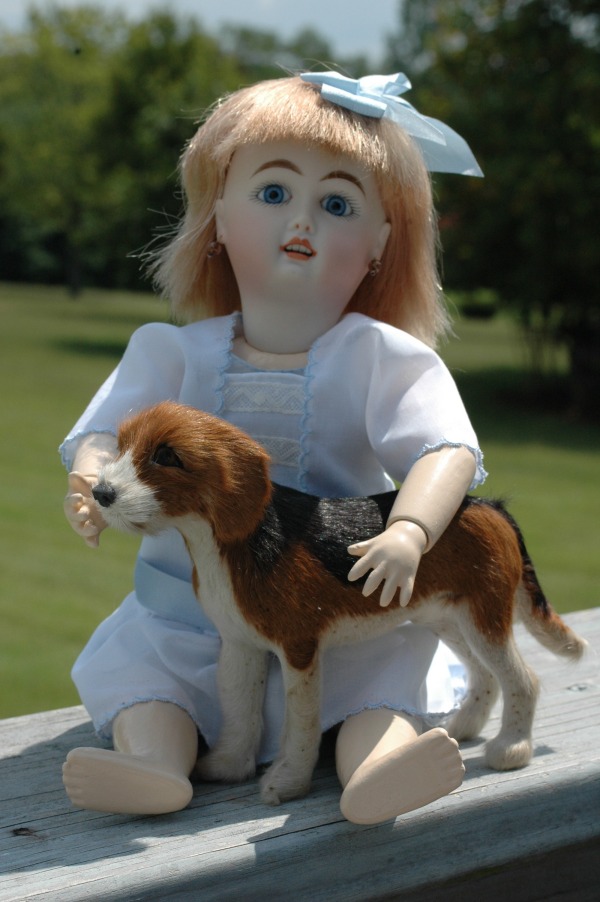 measurements, since the doll was intended to be sewn for! The whole purpose of La Semaine de Suzette was to help little French girls grow up into fine French women, and, of course, the skill of sewing was needed. Wouldn't it be nice to have little girls today interested in sewing?