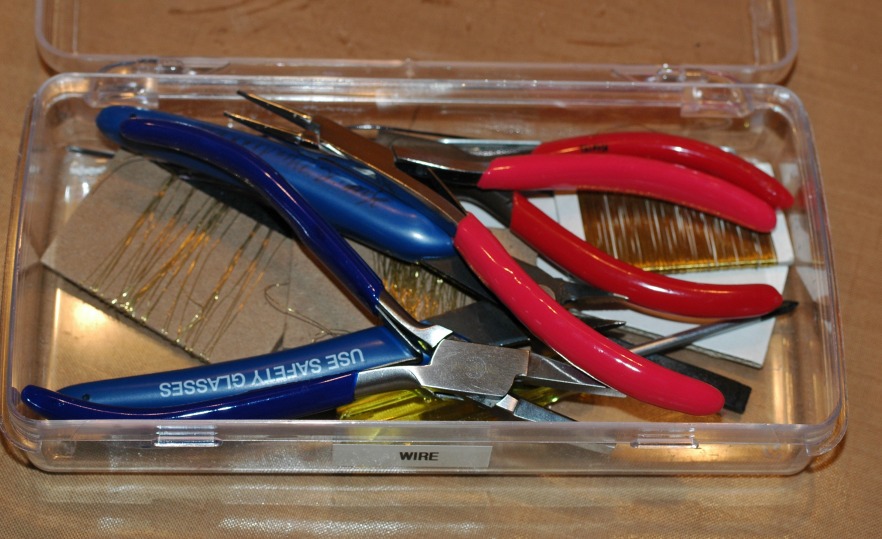 Wire! We are getting to the end of the tool box now. It is obvious that I cannot put too many tools in this box, so choose your very favorites. These are mine.
The first set of "pliers" has a flat wide jaw. (3/8") It is of very good quality. With red handles the next set is a fine nosed rosary pliers. (I think these are also called chain nose, but I could be wrong) Wire cutters are next with blue handles and rounding out the pliers are another set of rosary pliers that are larger. Please buy the best quality you can afford. The results are worth it. At the top is a bit of wire just in case, a small Phillips head screwdriver and a small jeweler's flat head screwdriver.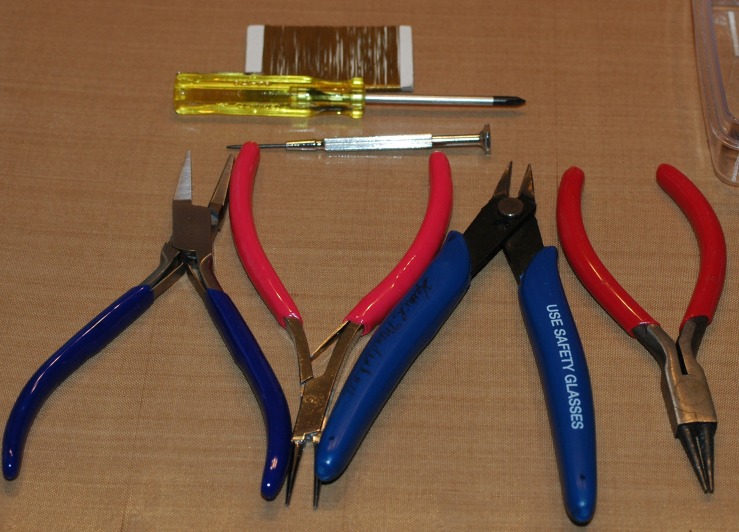 Arrange these neatly as the plastic could crack.