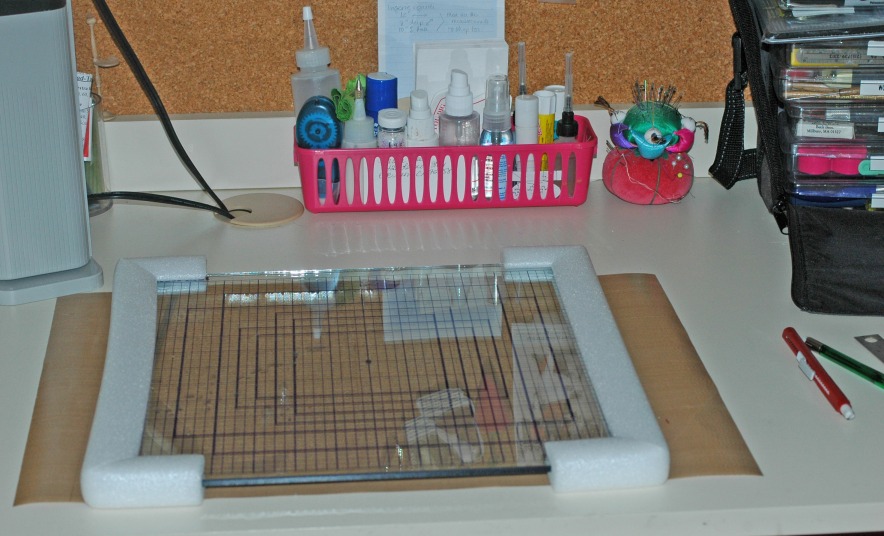 Since we have discussed so many tools this week, I thought I would share what I sometimes stuff inside the box. Neatly stuffed in the back behind the plastic boxes is a circle template and a small self healing cutting surface. The circle template is a must have for miniature hats. I also have ovals, ellipses and squares. But they are tucked away in a sometimes used folder. (the Expressions cutting mat was a freebie. I LOVE the magazine. So creative.) The mat is about a 5" x 7" mat. Very convenient for traveling.
In the picture of the travel bag closed you will see another tool I keep handy. My friend bought me this for my birthday last year and I don't go anywhere without it. Shown open the Omnigrid has an ironing surface and a cutting surface. Fabulous tool! You've got to love quilter's!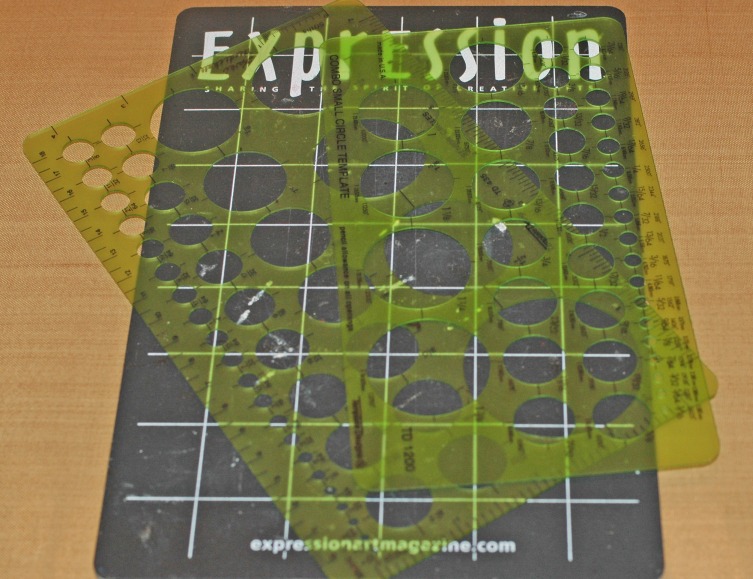 The work surface is covered with a nonstick ironing pad. Bakers call them silipads. (Silicone coated fabric) That is the brown pad underneath. The class sheet is used in scrap booking, but I use it for pattern drafting, and many other things. It is great as a non stick surface and easily cleaned as well. When I am not working I leave the protective sides on it.
The long hot pink plastic basket in the back has cleaner for my glasses, glue sticks, Glove in a Bottle (wonderful for your hands) more glue, glue bottle, water spritzer and Fray Check. You'll see pin cushions and extra lighting. What is not pictured here is my magnifiers. I use the kind that cli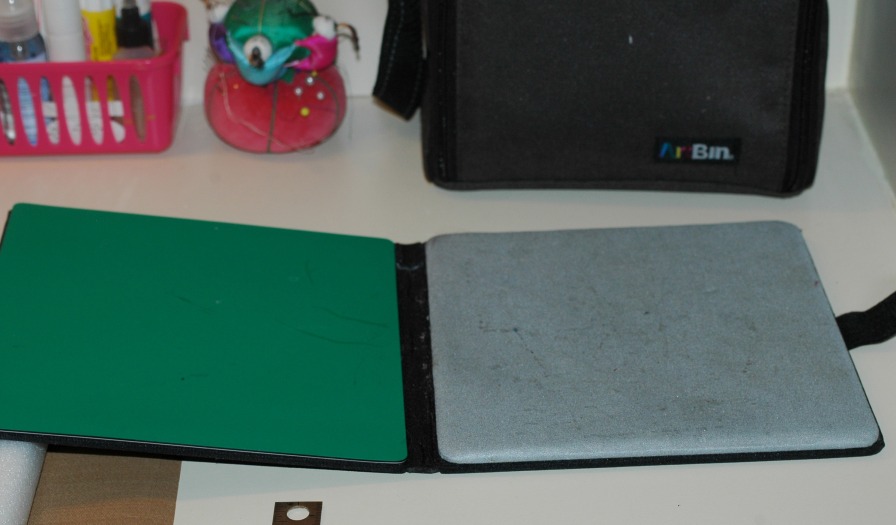 p to the front of my glasses. Often these are also found in quilt shops.
This concludes the travel bag and organized desk section. I look forward to bringing you another section for Tools that will show you the various jigs I have and use. There are some pretty creative ones , too. If there is anything about the tools you would to know or see demonstrated, let us know!