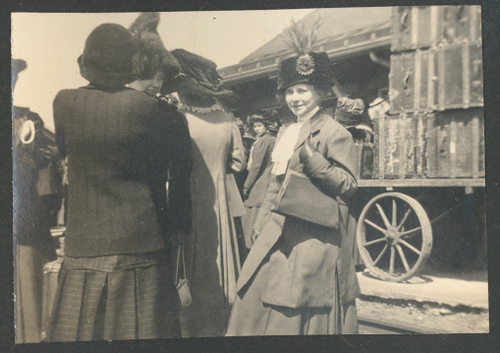 Well, I can hardly contain myself. I am going to the UFDC Convention in Atlanta. I leave Sunday and return home the following Saturday and I hope to have so much to report. I am sure I will have so much inspiration I will not know where to begin.
I have been working hard to complete an outfit for my 12" Ultimate Fashion by Alice Leverett. (www.justalice.com) Pictures will follow when I get back to show and tell, but I did finally finish. My biggest problem right now is finding her wig before I go. (So much is in storage as our house is for sale.)
Not to worry, however, I am taking some classes while I am there. I will be making a new bag for "my lady" to return with all her new finds and accessories. (Alice Leverett class) Then she will have a new place to keep all of her correspondence, a Papeterie. (Sherill Williams class) Finally, if I do not find her wig, Mary Zoch will be teaching me to make a new one for her. These ladies are wonderful teachers and I feel quite fortunate to take their classes. What will I be doing while not in class? Shopping, of course! There are showrooms with antique dolls, and vintage dolls and new dolls, and art dolls, and Barbie dolls, and Tonner dolls and soft sculpture and new born, you think of it and it will be there. There will be fabrics and trims and ribbons and laces, and oh, my I'm so excited. This is my first UFDC convention and I am delighted to be going.
On Tuesday night, we are attending a bid and bite auction, and banquet at the end will be so enjoyable with all the new friends I am hoping to meet, and meeting up with old friends I have planned to meet. So, look for more news and more ideas, and hopefully more inspiration for all of us in the weeks to come.
Stay tuned!
Kathi,
minipatterns.com