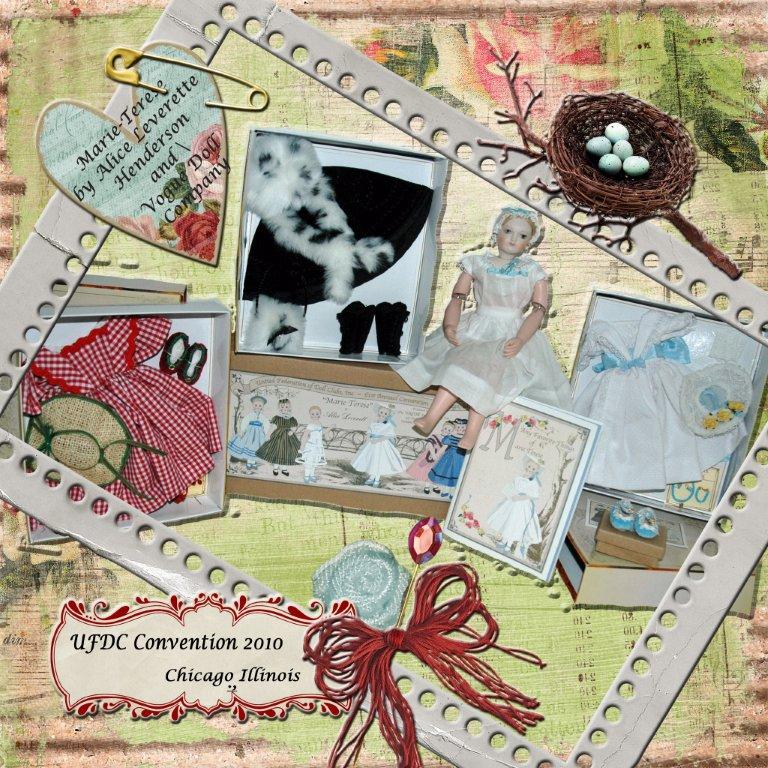 The last day of the convention arrived and the morning was a mad dash to pick up competition dolls, and remove articles I loaned to the special exhibit. Flight confirmation was the trick of the day. I did not bring a computer and the business office was packed. I called my husband and gave him the information. Click, I am confirmed, with A seating to boot. I am a happy camper. Now, where's the post office? It was just a couple of blocks away and we know I am not afraid to walk anywhere, so off I went for boxes and tape. (Remember my suitcases were overweight before I left Nashville!)
Boxes retrieved and a tiny hike back to the hotel. I packed it all up and humped it back to the post office. That done, I stopped for my last trip to Bockwinkels for a sandwich and some of that great chocolate cake. I made it to the hotel before the weather turned bad. I continued to work on projects and read until time to get ready for the banquet. This is a great time of anticipation. I had no idea with whom I would be sitting, what would be the menu, as if it would be bad, and the anticipation for the souvenir doll was great. I'd tell you the menu, but really, once I say filet and strudel, you really stop reading and just lick your lips, don't you?
I settled at my table and met wonderful women from the great northwest ad me, from Tennessee. However, we all speak DOLL. I learned some fun things about what they each collected, and we shared a great many stories about our marriages and dolls. We were treated to little girls dancing in their white dresses, a la Degas. Sweet. They were from the Steps Dance Center. Music during dinner was from the Wellington Strings Ensemble. Do you remember the three "B's", Bach, Brahms, and Beethoven? Well, add the Beatles. They could write some beautiful music and the strings showed how beautiful their music is.
The convention neared the end and our souvenir dolls, created by Alice Leverett Henderson and the Vogue Doll Company, made their way around the table. One, two, three, open the packages and wait for it, a loud cheer in unison. Marie-Terese is charming in her cotton undergarments. We received a pair of shoes as well. I was fortunate to be able to purchase two dresses and attend a luncheon where I received a winter ensemble. My little lady is set for her trip home.
This year is finished. I had a great time. I cannot begin to imagine the time and effort that goes into creating a convention of this magnitude. I did appreciate it. I had a wonderful time, made it to my plane before the flood, and I lost a pound, eating cake!
Kathi