Fabulous Miniature Doll Artist Anna Hardman and graciously lets us publish her corset tutorial on our Blog. Thnx Anna!
You can see more of her fabulous figures on her website
AnnaHardmanDolls.com
The Corset
I have created a miniature hourglass corset to share with you today. It is for a curvy full figure. My dolls do not have Victorian thin waists. Their bodies are more anatomically correct, closer to modern day figure. I had to adjust the pattern I made for my doll, and tuck in extra material at the hips. Enjoy!
Step 1.
Select your fabric. You can work with silk or cotton. Most of old day corsets were made of heavy canvas. I chose pretty cotton fabric and added fine interfacing on the back for extra durability. Make extra copies of the pattern.
Step 2.
First transfer the pattern on the Freezer paper.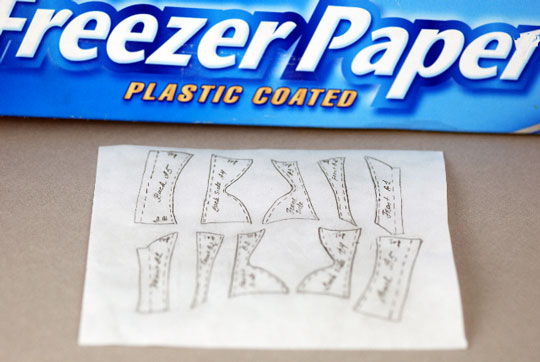 I used light and glass method of transferring. Iron your patterns on the fabric. Cut out your pieces. Carefully peel the paper off the fabric.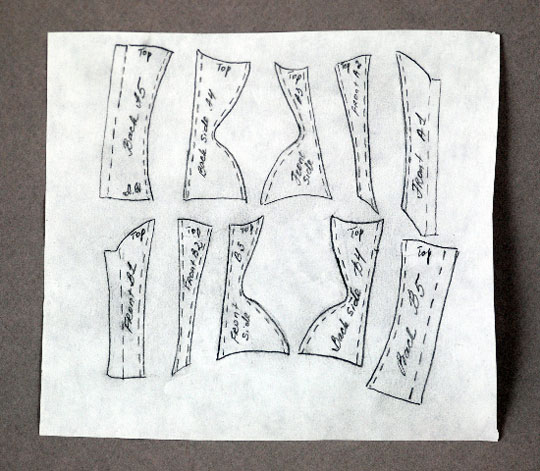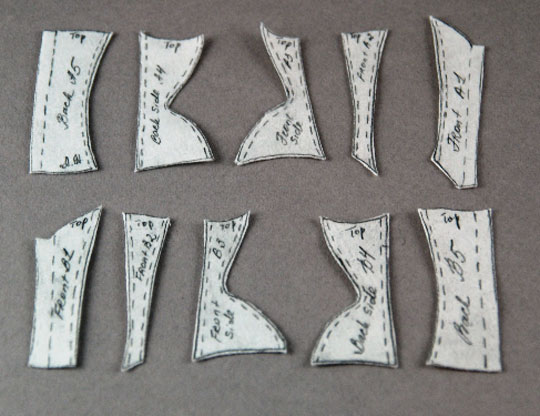 Step 3.
Run a tiny bead of glue on the seams, press with the iron. Your Corset starts looking like something now.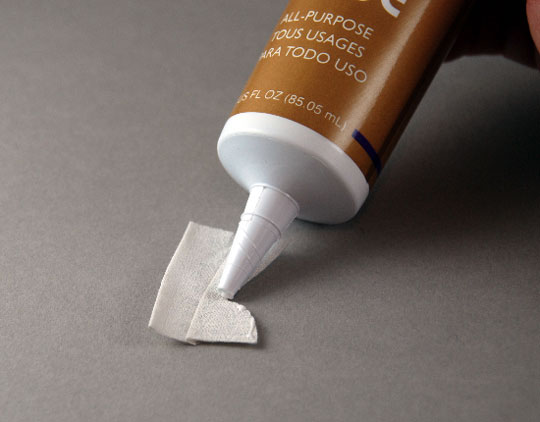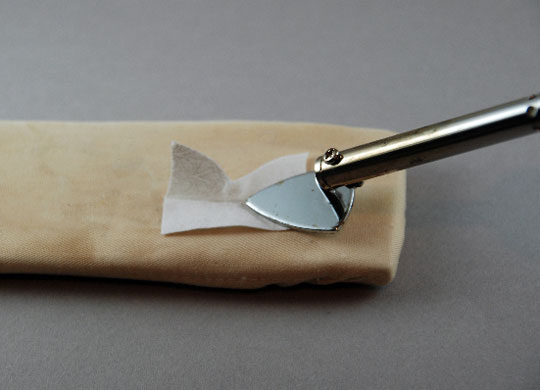 Step 4.
Now add fine laces or trim of your choice to the top and bottom of your miniature corset. I also glued tiny pearls to the front to imitate buttons. You can skip this step.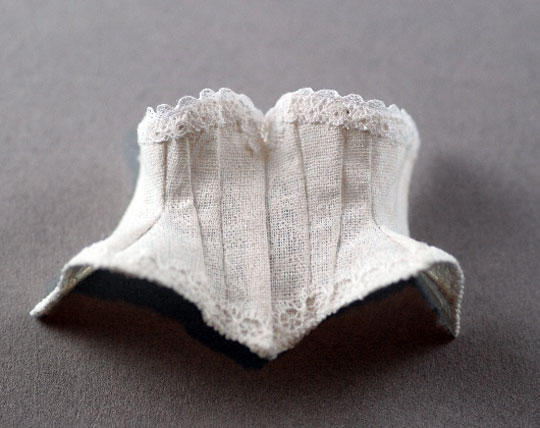 To create sophisticated lacing on the back you need to practice. It takes some experience, and there are a couple of ways of doing it. Please refer to the photos below to see both ways.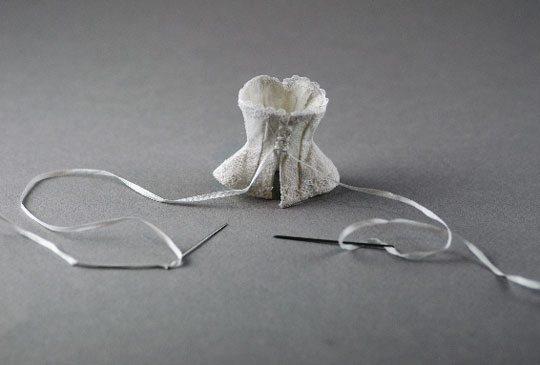 Done!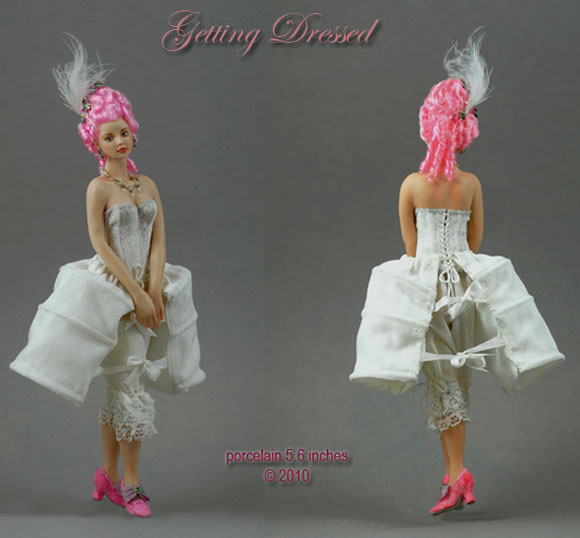 The pattern(click to see full size and print):