After to long of a break....here is Chapter 10 of Emilie Claire......
Emilie has been shopping and returned with a new carpetbag for her travels. The tapestry is a beautiful floral that will go with her many outfits, and especially her traveling suit. She will have it delivered to her compartment for her immediate needs with her personal trunk. All her additional trunks and cases will be stowed in the luggage car and later delivered to her uncle's house. Her new evening corset delivered while she was out is gorgeous in pink silk. In addition, she purchased a beautiful china doll as a gift for her young cousin, Lisabeth.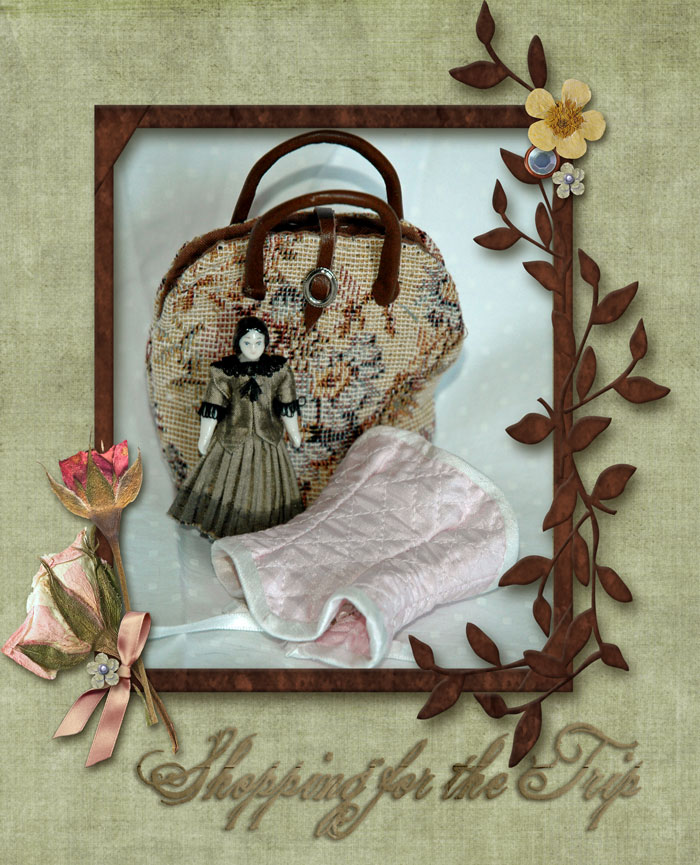 Diary Entry

My new corset arrived today. It is a beautifully quilted silk. Perhaps a gloved hand will guide me as we waltz and leave no handprint on my exquisite new gown. I have taken every precaution. Secretly, Dear Diary, I would prefer a handprint to no waltz at all.

The day grows closer as does my excitement! E.C.