Finally! The dress is complete. So much sewing, figuring, drafting and cutting and sewing again and it was complete. That felt great! I had no idea what I was getting into when I began this ball gown.
Alas, there was more to do. I created the wig of mohair diligently trying to copy the style of the fashion plate. I think that was a success. The floral headpiece seemed quite easy after all the embroidery on the skirt. I did punch a comb of brass with a punch and attach the silk ribbons and leaves to a florists wire to make the accent complete.
The earrings simple creations made with an "S" hook to hang on her ear wires. I did have a problem with the necklace however. This might be interesting. I made the necklace originally on a gold chain. It looked beautiful. I do not know what doll's do while I am sleeping, but that little chain went down into her neck! What? Each time her head turned or I shifted something it would get lost. Really! It took a week for me to figure out to add those pearls and resting that necklace. It NEVER occurred to me that the necklace would work its way into the neck join and the breast plate. The finished look is pretty and the pearls do add some richness to the "look".
She now needed only to grab her dance card and fan. The carriage was waiting. One last look in the mirror….
Kathi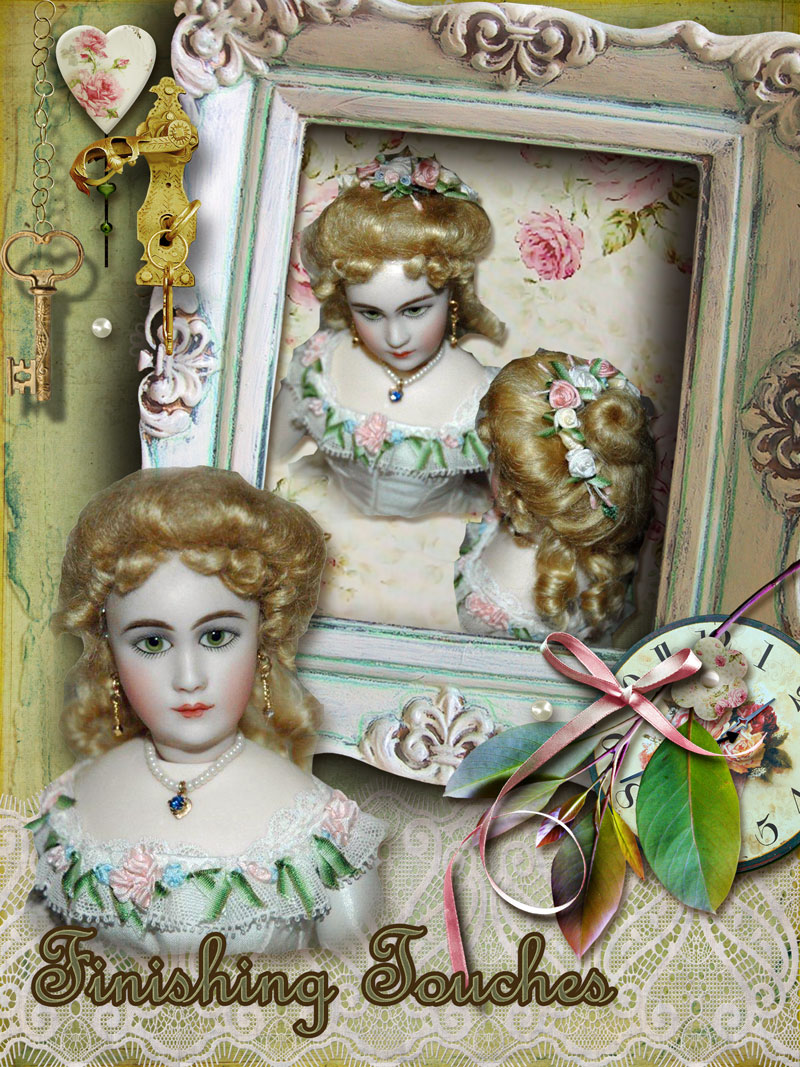 The Dance Card