This is the "Then...Again Clothing" shows many eras and styles. The dress on the mannequin, far right, is from a Guild School class with Maria Jose Santos. There are hats from her class as well, and the rest are my creations or items I have collected. I have a 20's corner on the left with shoes and handbags to match the dresses.
This is the view from the outside of the store. A cute cottage with a rose vine and a bird's nest. View the hat display inside the bay window. The entire structure and display are housed inside a glass dome.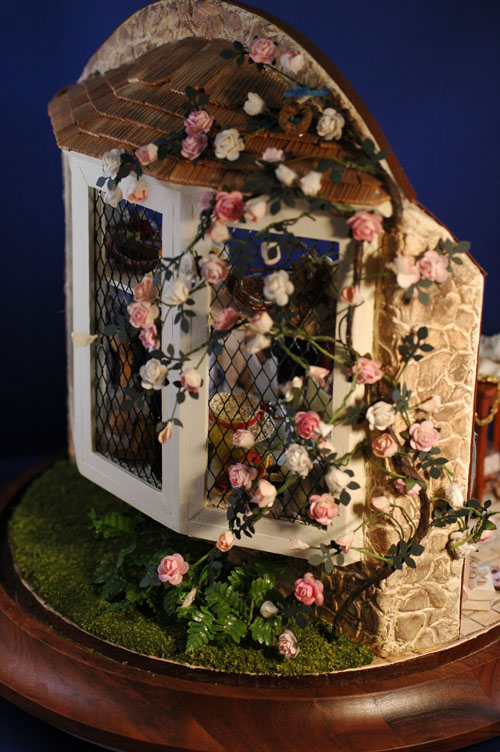 Pretty aged wallpaper gives the feel of the second use store. Corsets, jewels, handbags, tussie mussies, many items in the store, but you have to look closely for them.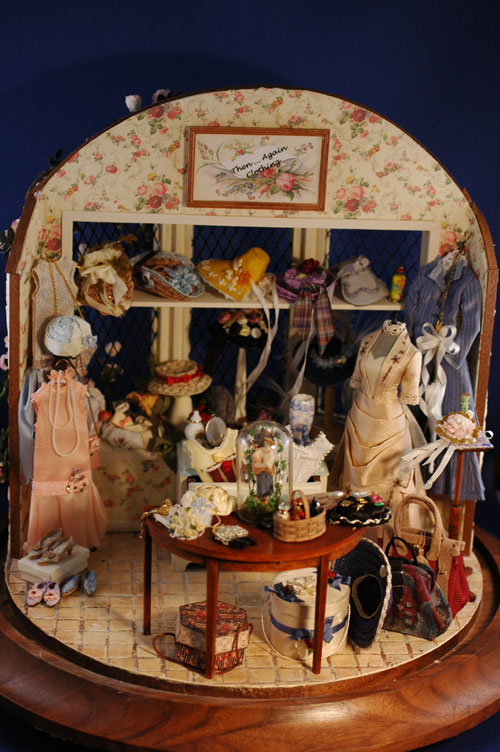 Kathi
minipatterns.com